Now that the promotions are over, it's definitely worthwhile just to check out how each of the Genie performances unfolded and see how awesome our girls looked doing what they do best.
I apologize for all the cutoffs of Hyo (stupid WP doesn't resize carefully enough), and obviously these performances are not encompassing every performance SNSD has done; KJE's Chocalate, YHC's Sketchbook, and others aren't included in the mix, but nevertheless, the pictures already offer enough of a variety as it is.
In all honesty, the girls decked out in the navy blue uniforms just does it for me. But that's not to say the others are any less awesome! To tell you the truth, these girls managed to do the impossible: Make every fanboys' wish come true by combining the fantasies of military pwnage only seen in first person shooters from playing hours on end at the local PC-bang, with the sheer babedom that is SNSD. A thumbs up and a salute to these fine ladies.
With that being said, have a look over all of them and vote in the poll located below! (Some of the outfits make more than one appearance, so I omitted double entries)
090626 KBS 뮤직뱅크
090627 MBC 음악중심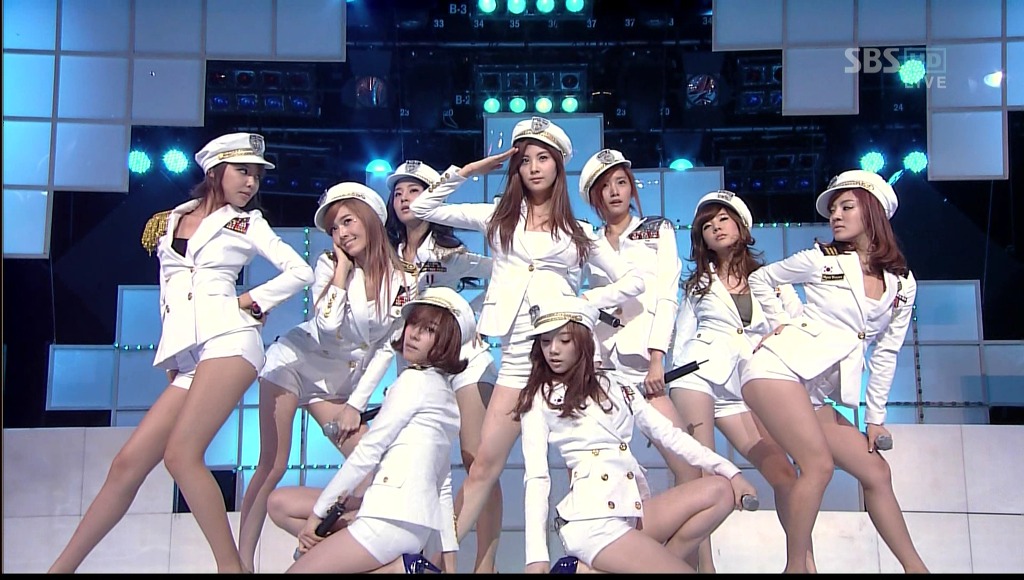 090628 SBS 인기가요
090703 KBS 뮤직뱅크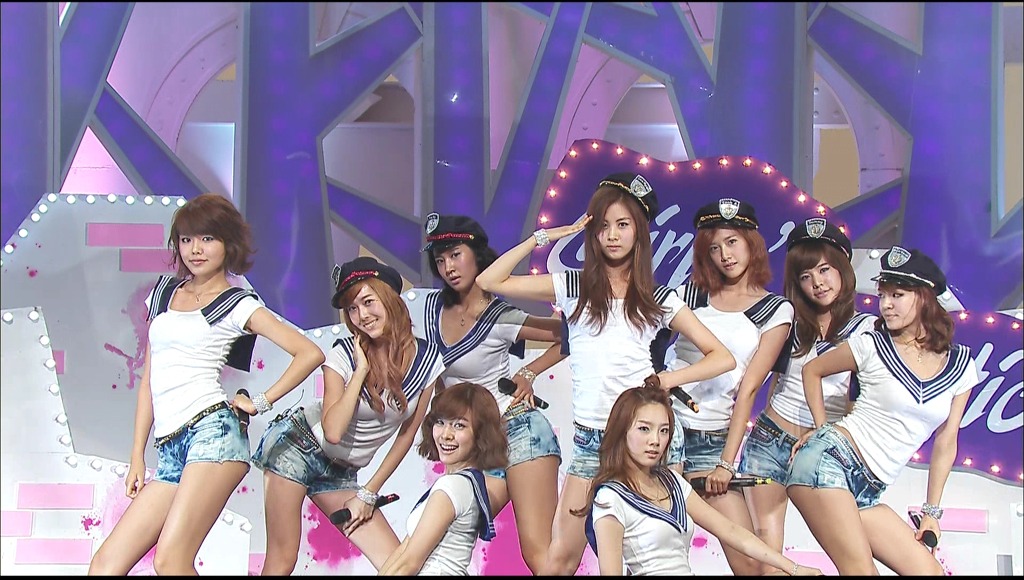 090704 MBC 음악중심
090705 SBS 인기가요
090710 KBS 뮤직뱅크
090711 MBC 음악중심
090712 SBS 인기가요
090717 KBS 뮤직뱅크
090718 MBC 음악중심
090719 SBS 인기가요
090724 KBS 뮤직뱅크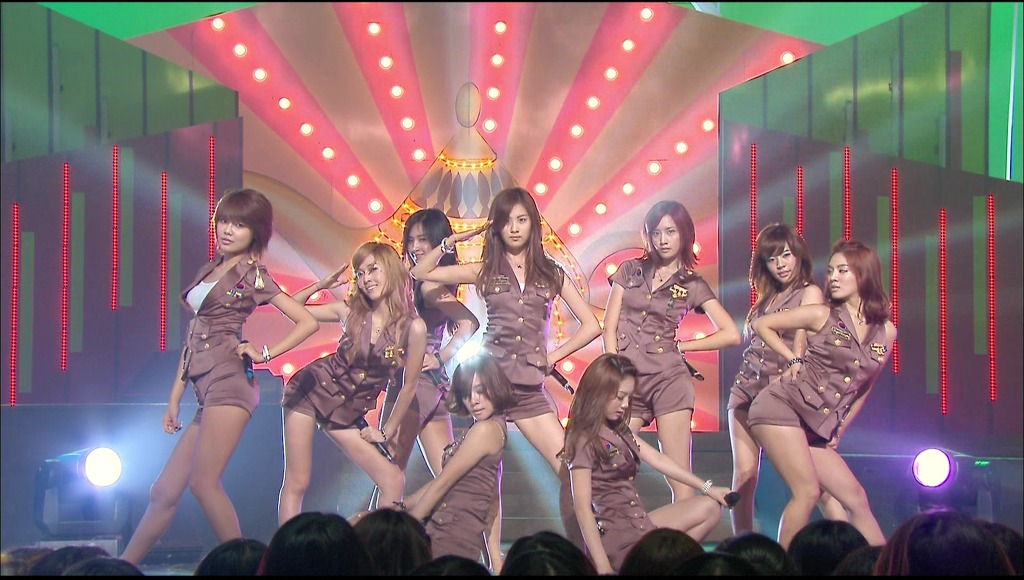 090725 MBC 음악중심
090726 SBS 인기가요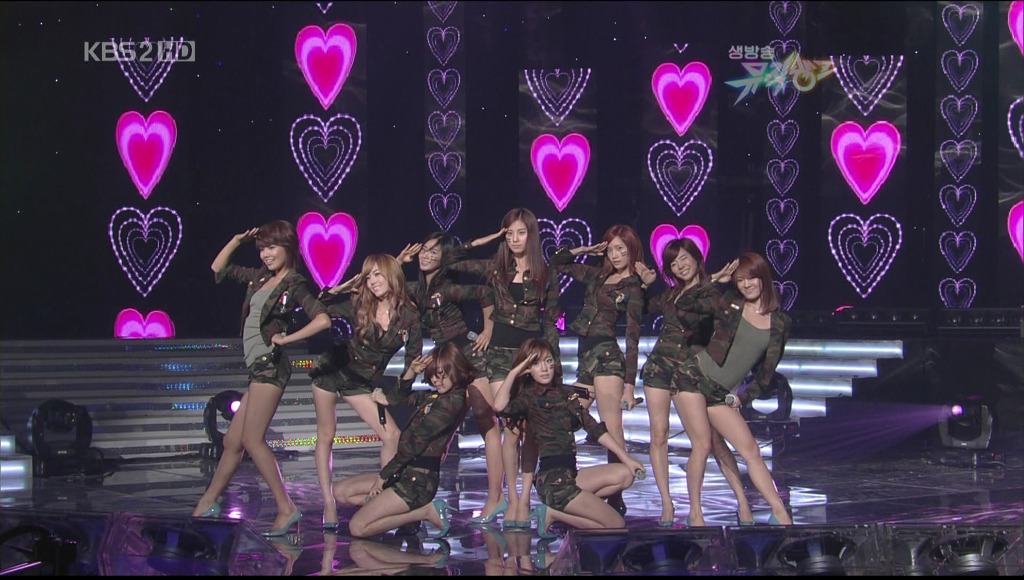 090731 KBS 뮤직뱅크
090801 MBC 음악중심
090802 SBS 인기가요
090808 MBC 음악중심
090809 SBS 인기가요
090814 KBS 뮤직뱅크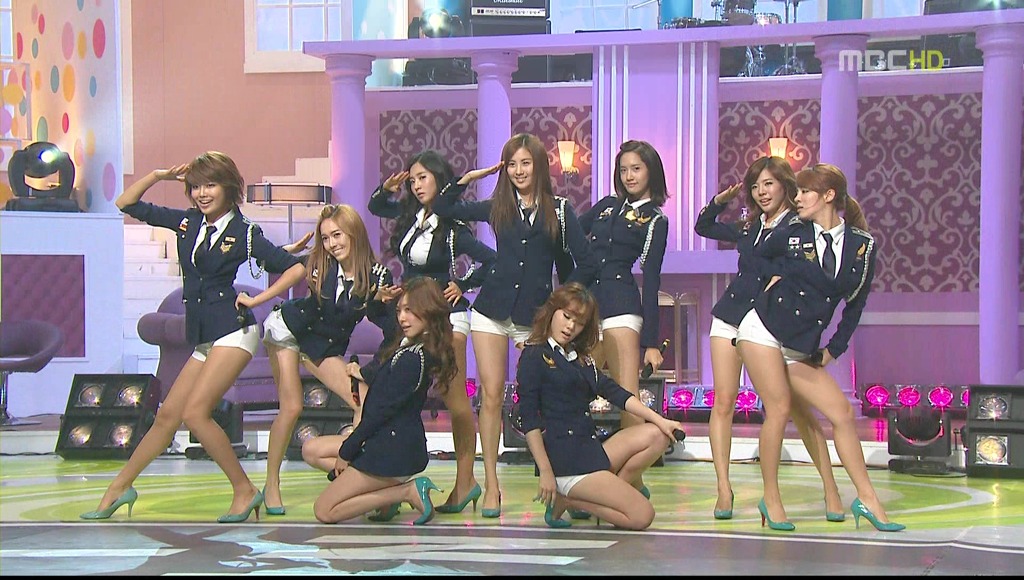 090815 MBC 음악중심
Credits: http://choisooyoung.com